More than 73 years as an electronic component trading company specializing in Akihabara Electric Town
connector, cable and wire, coolling fan, cable assembly, Control components, Various electronic components sale and wholesale

TOMINAGA ELECTRIC CO.,LTD
Akihabara/Sendai electric parts dealer Japan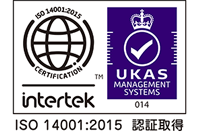 I-PEX Inc. (Dai-ichi Seiko)
I-PEX Inc. (Dai-ichi Seiko) Official Distributor

Connectors Page
Micro RF Coax Connector, FPC/FFC Connector, Micro-Coax Connector, Docking Connector, Board-to-Board Connector, Board-to-Wire Connector

I-PEX Inc. (Dai-ichi Seiko), who are proceeding with businesses specializing in precision technology based on the mold tooling technology carried over from the time of foundation as a core competence are continuing the creation of new value through challenging to manufacturing of products, which had been regarded as difficult items to develop and manufacture, pursuing the added value by means of the most advanced technologies.
"Pursuit of precise and perfect manufacturing"

Micro RF Coax Connector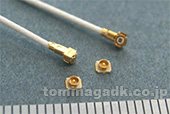 MHF Ⅲ series
Micro RF Coax Connector MHF series
Easy Cable termination by "i-Fit®" Technology
SMT Receptacle and Cable plug Connector
Super low profile : 1.2mm to 2.5mm MAX. Mating profile
Applicable Cable : φ0.64mm / 0.81mm / 0.95mm / 1.13mm / 1.32mm / 1.37mm and 1.80mm Coaxial Cable
High productivity and stable performance
Solderless and easy cable termination by "i-Fit®" technology
Applicable Technology : IEEE802.11 a/b/g/n, WiMAX, Zigbee, Bluetooth, MIMO, WiGig, M.2(MHF®4L) etc.
i-Fit® : One action, instant termination without soldering process.
Stable electric performance by special assembling machine.
FPC/FFC Connector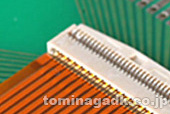 MINIFLEX 3-BFN LK
MINIFLEX 3-BFN LK series
0.3mm Pitch Horizontal Type Narrow Back Lock Type with LOCK
Profile Height : 0.9mm
Depth : 3.0mm* (actuator closed) Narrow Type
Higher reliability structure
Provides high FPC retention force & Prevents diagonal mating by mechanical LOCK with FPC cutout
Enhanced temporary hold mechanism by LIF structure
Prevention of half lock by the unique actuator design
Applicable for 0.2mm FPC thickness
Smooth operation for FPC insertion
FPC Thickness : 0.2 ±0.03mm
*Depth of Long actuator type (20584) : 3.5mm
Micro-Coax Connector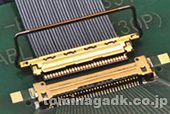 CABLINE-CA series
0.4mm Pitch Horizontal type Micro Coax connector. CABLINE-CA series
DisplayPort(2.7Gbps to 5.4Gbps) with optimized design of contact and march internal GND points.
Mating Height : MAX. 1.1mm
Improved transmission efficiency, High level EMI shield performance and multi point ground
W-Point Contact with High mating reliability
Anti-reverse mating design
Locking bar prevents accidental unmating (Option)
Soldering connection
Docking Connector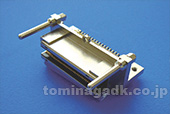 MINIDOCK series
MINIDOCK Connector is designed for board to board connection and features small size with 0.635mm pitch for applications in high density packaging.
Board to board connection Docking connector
0.635mm pitch
Connector protected by Diecasted Zinc Alloy Metal Shell
Stable Mating / Un-mating by Long Guide Pin
Board Product Line up
Pin Count:80p to 240p
Mating type:Right Angle Type / Vertical Type / Straddle Type /
Slim Type
Sequential contact by Ground Pins / Signal Pins / Power Pins
through Mating and Un-mating
Medical equipment / Digital measurement instrument / Robot / Industrial, small-sized electrical Devices
All other products by I-PEX (DAI-ICHI SEIKO)
The inquiry about the product and the business, please contact us via our
inquiry page
, or please refer by contents at the following.
If you are in a hurry to purchase the product

Fukunaga Dengyou(e-commerce) TEL: 81-3-3251-0445 FAX: 81-3-3251-8523
e-mail:fukunaga@electronicparts.jp

If you want continuous business

Sales department TEL: 81-3-3255-4320 FAX: 81-3-3255-5034
e-mail:sales@tominagadk.co.jp

If you want overseas (China, Taiwan) local direct business
Main manufacturer and product
More than 73 years in Akihabara Electric Town copyright© tominaga electric co.,ltd all rights reserved
 TOMINAGA ELECTRIC